PREP LAYERS
Painto Primer
Description
painto primer is an initial layer on ahigh quality alkyd basis containing red iron oxide- Zinc phosphate resistant to rust, corrosion is used to protect metal constructions.
Advantages
painto primer is an initial paint with a high quality adhesion forces and unimpaired weather factors.
•painto primer paint homogeneous textures and not taking place deposition of the active ingredient which ensures homogeneity and effectiveness of the paint layer.
•painto primer paint Fast and easy to use drought rapidly with a rate of high coverage .
•painto primer paint initially contains a high concentration of red iron oxide, which serves to protect metal structures from corrosion and rust for long lifespan.
Used for
Painto primer paint initially with a very high resistance to rust, moisture .
How to use
clean the iron surface that need to be paints from grease, oil and dust well with a suitable solvent.
•Smooth the iron surface with suitable smooth paper , for removing rust and then clean the surface carefully .
•painto primer reduced with mineral oil or thinner appropriate when needed, then stir well and then painted the face of a preparatory painto primer before the final paint.
•Paint is in well-ventilated places.
Validity
For two years from the date of production under appropriate storage conditions.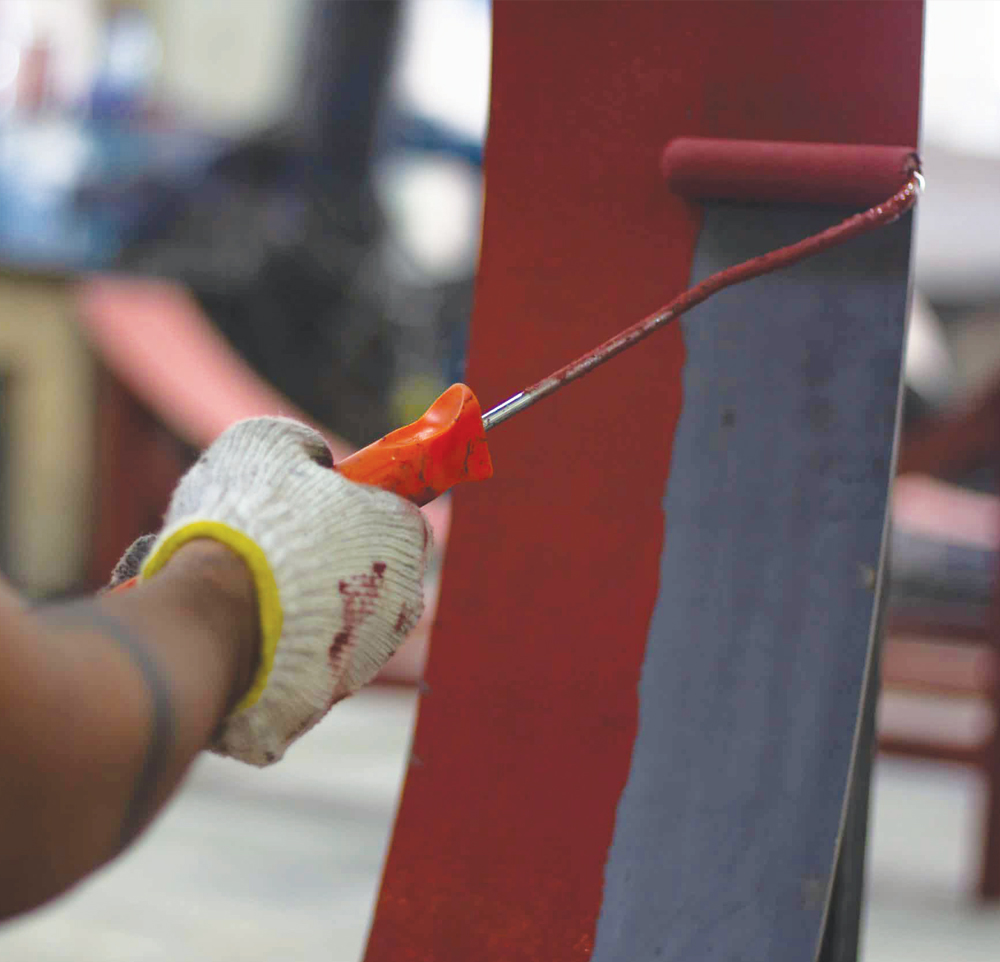 We Offer Financial & Superior Services
A small river named Duden flows by their place and supplies it with the necessary
regelialia. It is a paradisematic country, in which
Request a Call Back?
A small river named Duden flows by their place and supplies it with the necessary regelialia. It is a paradise
Make an Appointment
for any inquiry