Cement Products
Painto Mastic HB
Description
This is a two component polyamine cured epoxy mastic coating. It is a surface tolerant, abrasion resistant, high solids, high build product. This product is tintable in a wide range of colours. Specially designed for areas where optimum surface preparation is not possible or required. Provides long lasting protection in environments with high corrosivity. Can be used as primer, mid coat, finish coat or as single coat system in atmospheric and immersed environments. Suitable for properly prepared carbon steel, galvanised steel, stainless steel, aluminium, concrete and a range of aged coating surfaces. It can be applied at sub zero surface temperatures.
Product mixing ratio (by volume)
STANDARD GRADE
paintomastic part A 3.5 part(s)
paintomastic Standard part B 1 part(s)
WINTER GRADE
paintomastic part A 3.5 part(s)
paintomastic Wintergrade part B 1 part(s)
Independent on substrate temperature the minimum temperature of the mixed base and curing agent is 10 °C. Lower temperature may require additional thinner to reach correct application viscosity. Additional thinner gives lower sag resistance and slower curing. If addition of thinner is required, this shall be done after mixing of the two components.
Drying and Curing time
Drying and curing times are determined under controlled temperatures and relative humidity below 85 %, and at average of the DFT range for the product.
Surface (touch) dry: The state of drying when slight pressure with a finger does not leave an imprint or reveal tackiness.
Walk-on-dry: Minimum time before the coating can tolerate normal foot traffic without permanent marks, imprints or other physical damage.
Dry to over coat, minimum: The recommended shortest time before the next coat can be applied
Application
Application methods
The product can be applied by
Spray: Use airless spray.
Brush: Recommended for stripe coating and small areas. Care must be taken to achieve the specified dry film thickness.
Roller: May be used for small areas. Not recommended for first primer coat. Care must be taken to achieve the specified dry film thickness.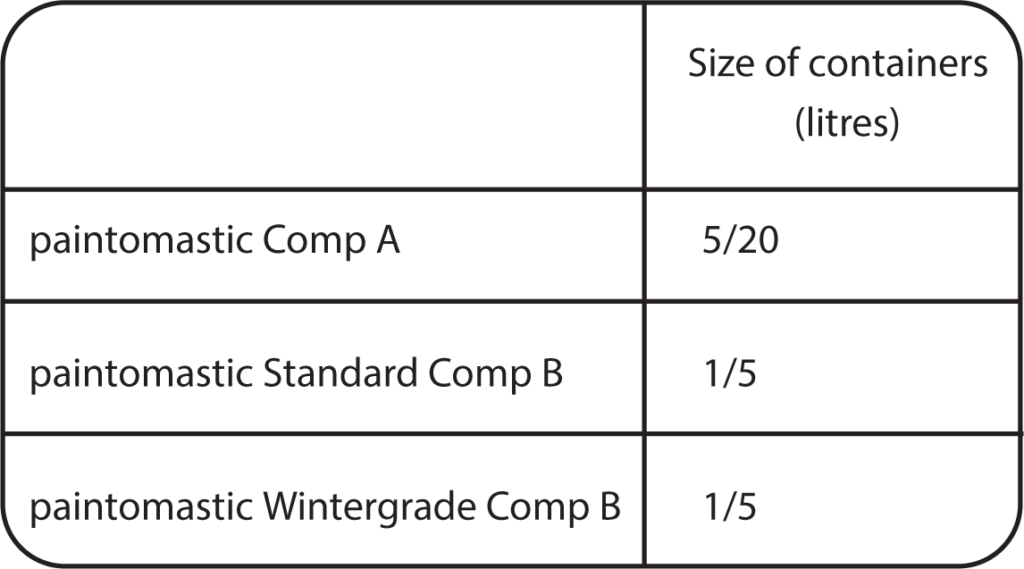 We Offer Financial & Superior Services
A small river named Duden flows by their place and supplies it with the necessary
regelialia. It is a paradisematic country, in which
Request a Call Back?
A small river named Duden flows by their place and supplies it with the necessary regelialia. It is a paradise
Make an Appointment
for any inquiry